Cost: $45 per person, or $35 with a Kayak
Tandem Kayaks are available.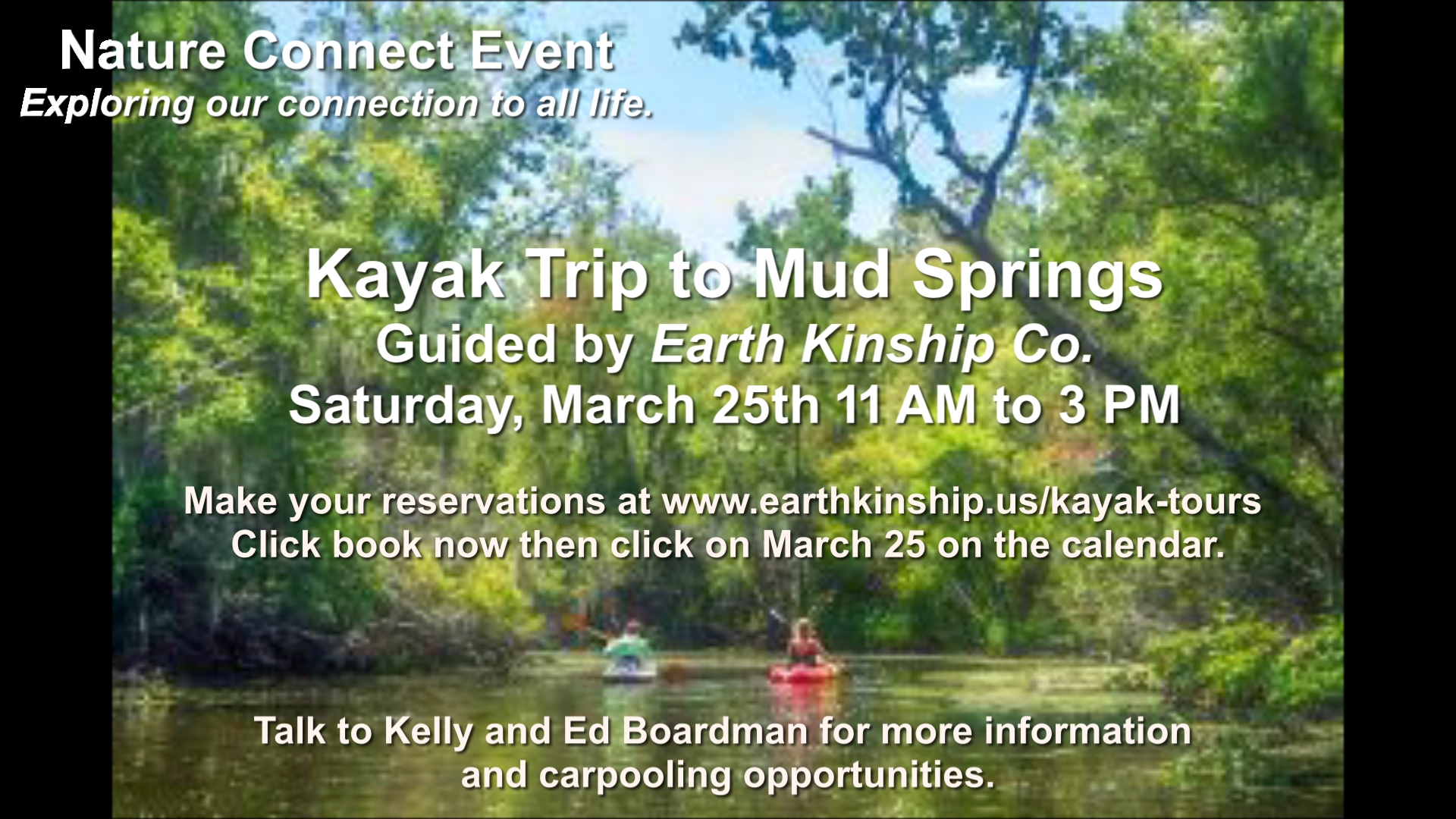 We are joining Earth Kinship Co. for a guided Kayak trip to Mud Springs which is located on the St John's River in a sleepy historic town. We will paddle down the St. John's to a lovely brackish river habitat opening up to a bubbling clear water spring to swim in. Our launching site in Welaka is a boat ramp within a short walk from parking and bathroom facilities. There are many varieties of turtles, fish, and waterbirds to see along the shore. Bald Eagles often are spotted as well as otters, gators, and manatees. Throughout the year there are different vegetation blooming. True Florida experience will be enjoyed on this day trip. Bring your lunch, bathing suit and a towel.
You are responsible for making your own reservations and your own transportation there and back. This trip is open to the public, so make your reservations as soon as possible.
The launch is located at 9199 Elm Street, Welaka, Florida. Approx. 1 hour 15 minutes from the Church.